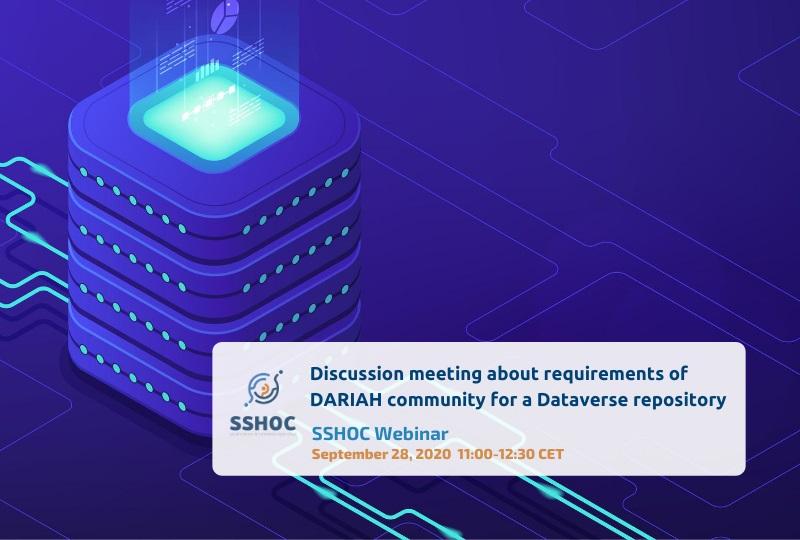 Liebe Interessierte,
das nachstehende Webinar wird von SSHOC durchgeführt und richtet sich v.a. an die DARIAH-Community, ist aber darüber hinaus natürlich offen für alle DH- oder Dataverse-interessierten Personen.
Das Webinar findet in englischer Sprache statt und wird über AnyMeeting durchgeführt und anmelden kann man sich hier (Link).
We would like to discuss with potential interested researchers and institutes of the DARIAH community what your ideas about such a service are:
Would your research institute like to use the SSHOC Dataverse, when available?
Would you as a researcher like to use Dataverse?
What are your requirements?
How much localization is needed?
Would you like to use a central service in the cloud or an installation on your institutional environment?
The webinar starts with a presentation of the current functionality, followed by a presentation of new features to be developed. After these presentations we will collect input from the audience. The discussion will focus on essential requirements for such a service, preferences, organisation, necessary training.

REGISTER HERE!