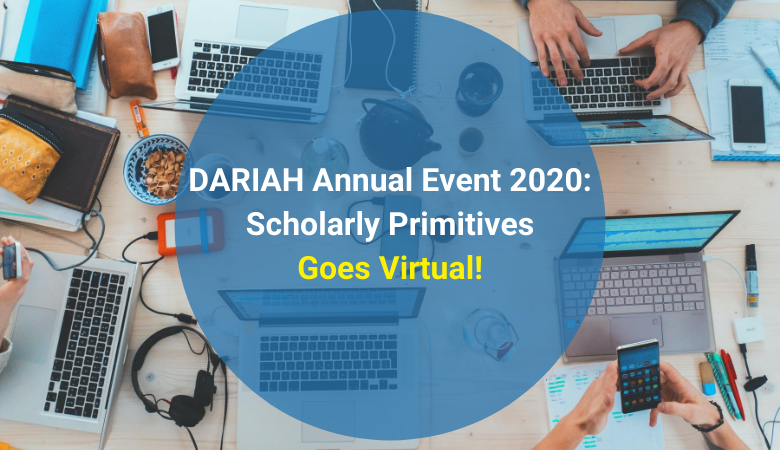 Registration to the DARIAH Virtual Annual Event 2020 is now open! 
We are pleased to announce that the registration to the DARIAH Virtual Annual Event is now open. We kindly ask you to register for each session that you wish to attend. All meetings will take place via Zoom and the Zoom links will be distributed to registered participants a day or two prior to each session.

The full programme of the event is now finalised and can be found here. With a rich programme of Workshops, Working Groups and Synergy sessions extending over Wednesdays from October 7 to December 2 & Posters, Paper sessions and a keynote by John Unsworth (University of Virginia) on November 10-13, 2020. Select the sessions you would like to attend and make sure you register to be able to follow the event. 
For more information follow #DARIAH2020 and check the event's website at https://dariah-ae-2020.sciencesconf.org/